HR coupling
Features
HR couplings are the other unique excellent couplings which show butter mechanism and protect a peripheral device to heavy impact which occurs continuously by the driven working table system of the iron manufacturing rolling machine neighborhood. I'll propose all designs most suitable for severe conditions for use.
●The biggest buffering performance was achieved by a metallic spring coupling.
●Revolving twisting angle is common use, 6 times-8 times. At most 15 times are possible.
●It's most suitable for rolling equipment (manipulators and feed rollers, etc.).
●The fluctuation torque of the diesel engine is leveled.
●Resonance of an inverter motor, I attenuate.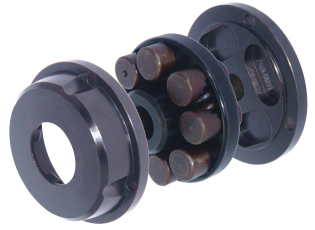 Target device
●For heavy impact and vibration absorption
・Iron manufacturing machine
・Plant
・Paper making machine
・Blender
・Crush container
・All kinds' pump
・Additionally general industrial machinery of all fields
Structure
This product consists of a HR sleeve, a HR poisonous snake, a HR flange, a coil spring, spring juza and a part of tight fit bolt.
Specification
HR-US (Standard type)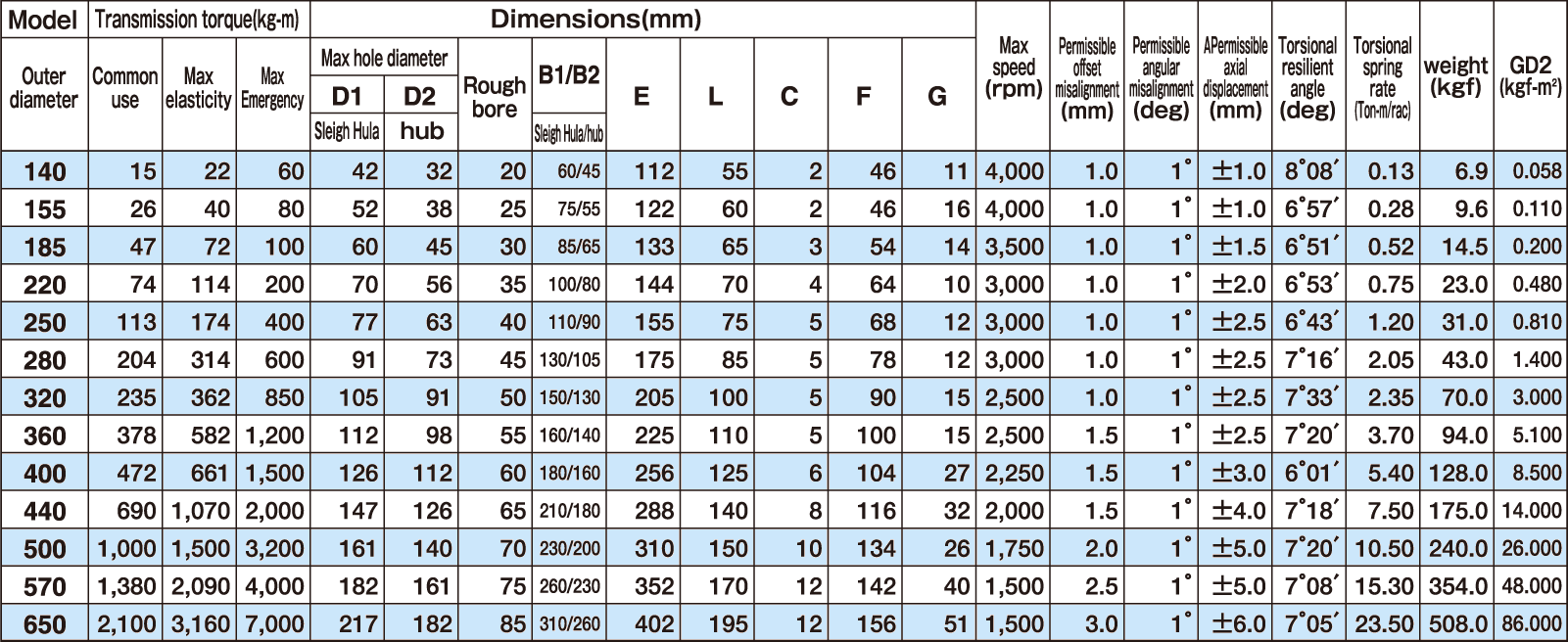 HR-UW (Standard type)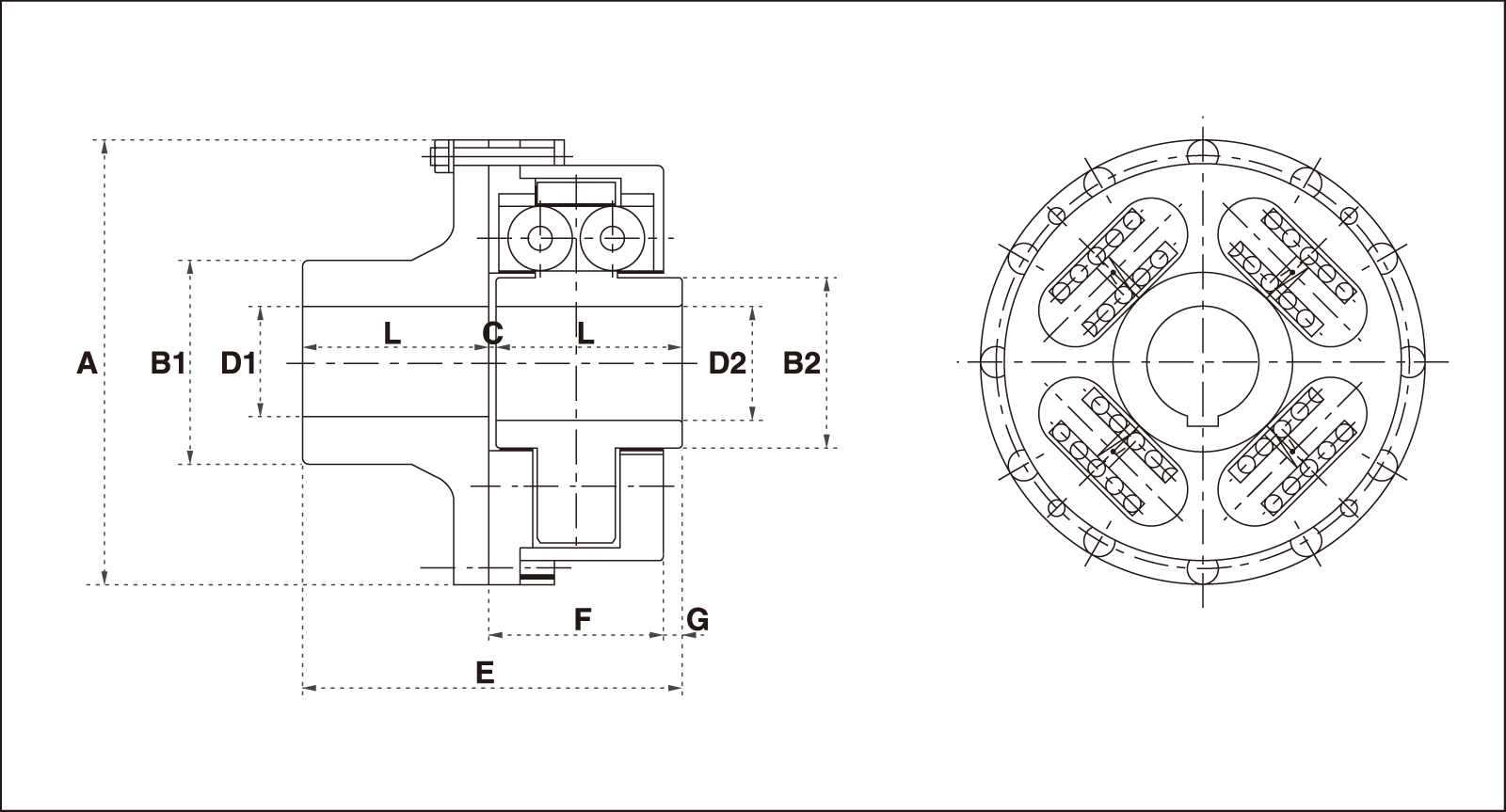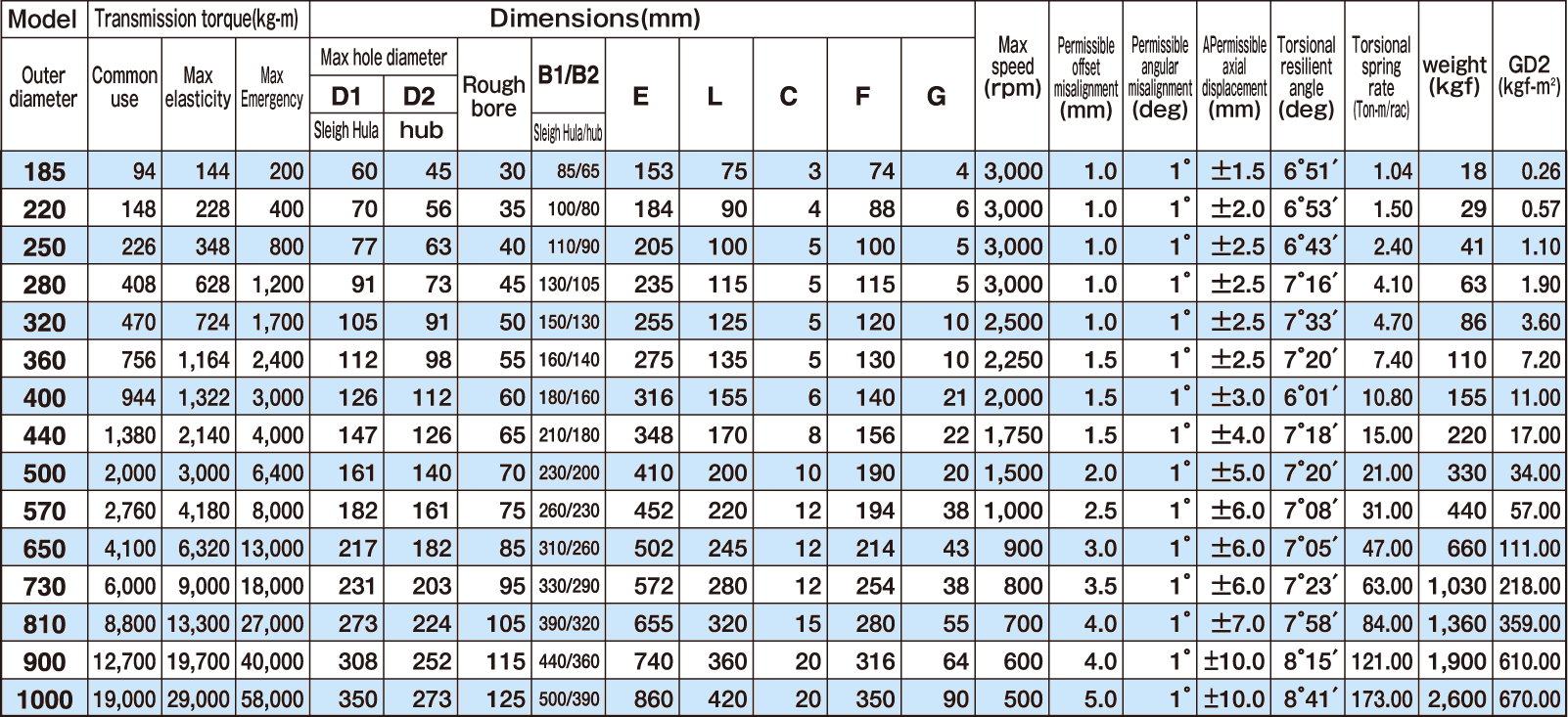 HR-SW (Unit type)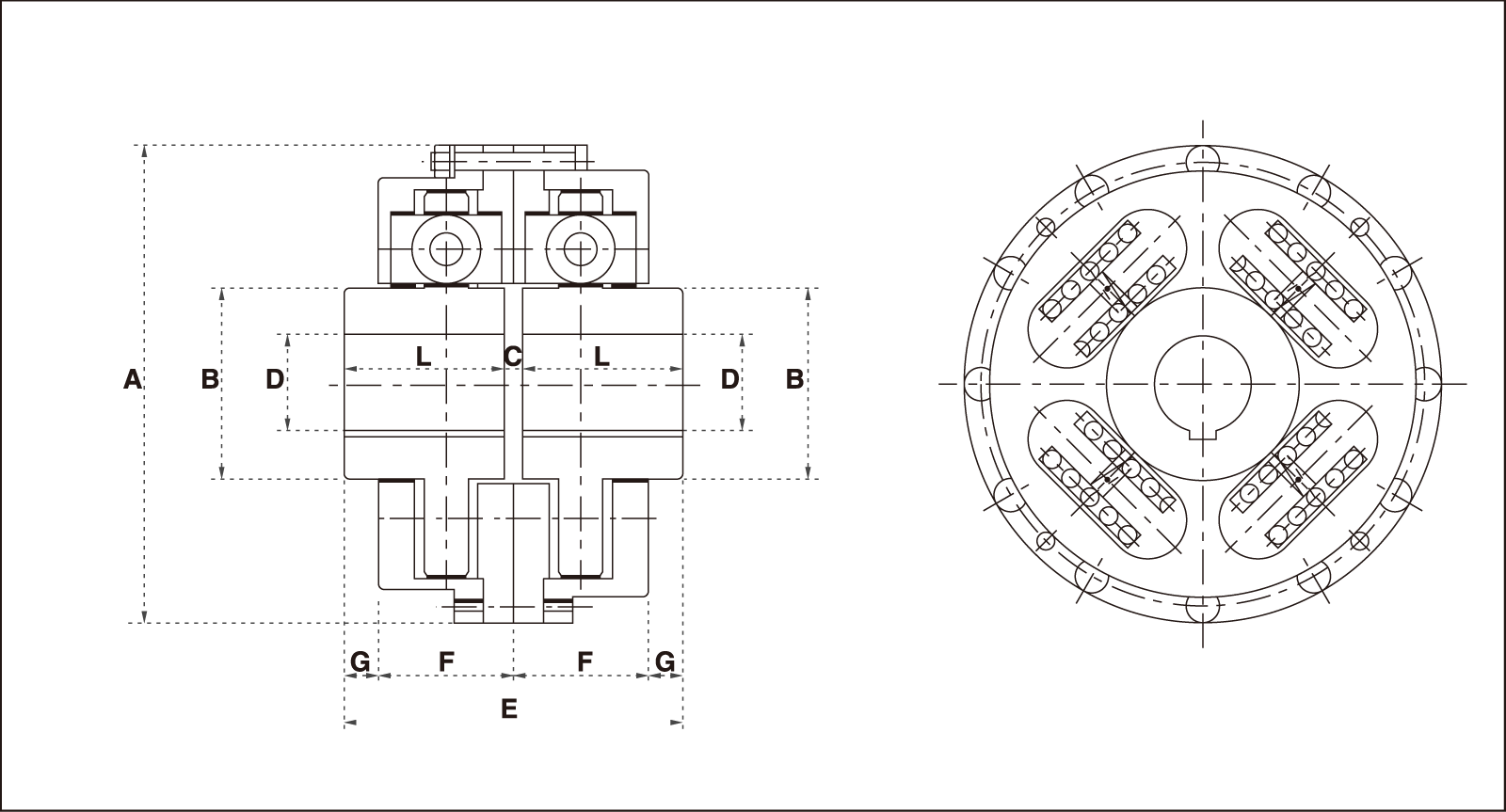 HR-WW (Unit type)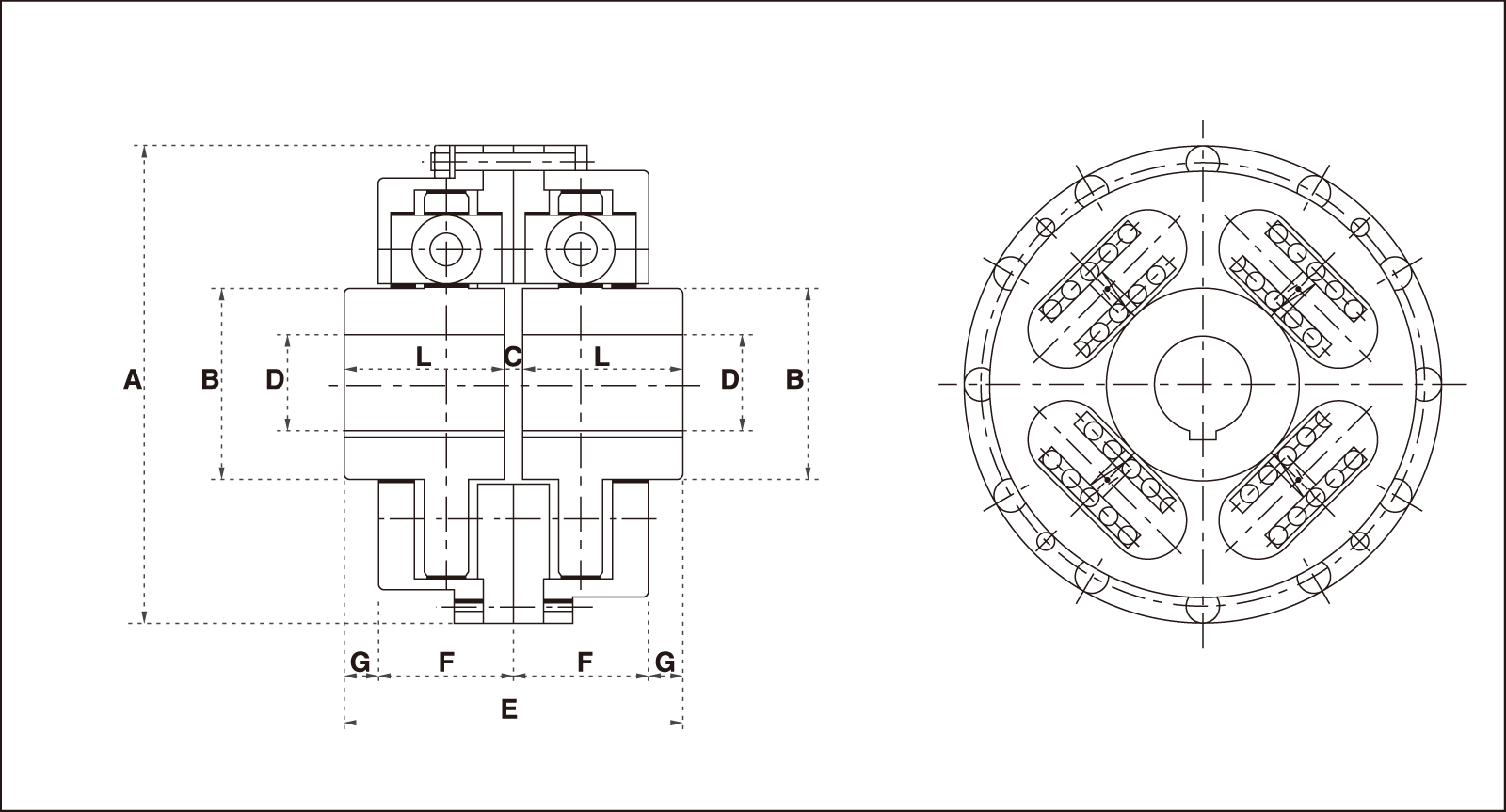 Case
Please refer to the case.
You can contact us from the following banner.