IUS-C
Features
●It's compact and most suitable for use at a small place!
●Corresponding to high torque!
●JIS B1456 roller chain coupling and the shugou size fit perfectly.
●By an oil seal insertion jig (during utility model application), work with a set, speedup.
●The high sleeve type of the high speed stability.
●High speed, a high load and the long-lived life were achieved.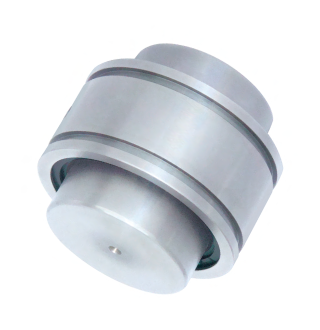 Target machine
●For high-speed rotation
・Iron manufacturing machine
・Plant
・Paper making machine
・Machine tool
・All kinds' pump
・Additionally general industrial machinery and measuring instrument of all fields
Structure
It consists of external gear pair of the hub which did crowning and internally-toothed gear of the sleeve which meets, and 2 coupling systems to adjust a deflection angle by slipping of a gear are set up and a center of axle adjustment and torque communication are performed.
①Sleeve×1 ②Hub×2 ③Seal×2 ④Lock ring×2 ⑤Oil plug×2
Specification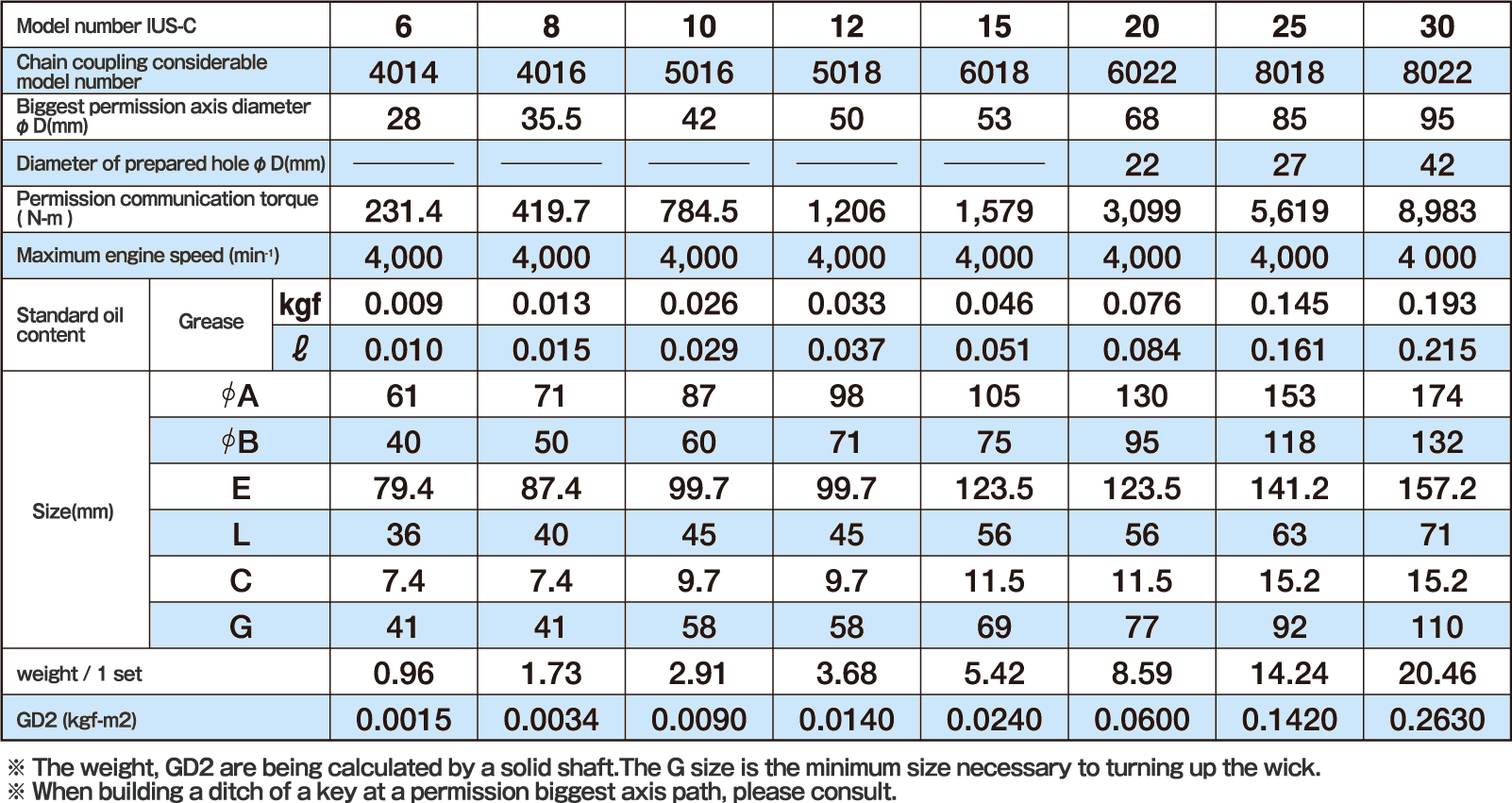 How to choose the model number
1.Use axis diameter
Please select the model number by which drive and the driven shaft diameter are within the "permission biggest axis path] in a specification table.
2.Communication power
①Please select the load coefficient (F) more than the next table.


②Calculate the communication torque by following equation.
T = 9551 × P × F / N
T:Communication torque(N-m)
P:Communication power(kW)
F:Load coefficient
N:Number of rotations(min-1)
A calculated communication torque select the model number within the "permission communication torque" in a specification table, please.
Please decide last model number according to the model number selected from the above 1 item "the use axis diameter".
Tooth surface contact permission communication torque
The "the permission communication torque" value of the specification table shows the tooth surface contact permission communication torque in case of 0 deg of angle of tilt.
When a left-hand side of a Chinese character makes them careful and is using, please find the displaced coefficient (K) more than the following table, calculate the communication torque which considered inclination by the (A) system and choose the model number in which its price doesn't exceed the "the permission communication torque" value of the specification table.
(A) Tm = T × K
Tm:Communication torque which considered inclination (N – m)
T: Communication torque (N – m) The above
* calculation value I found in the above 2-(2).
K:Displaced coefficient
Modification Constant(K)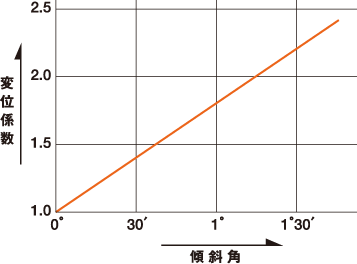 Amount of displacement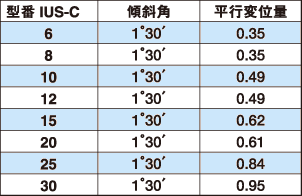 Lubricant
Please use a grease proper amount tube for gear couplings arrive (difference) for a lubricant.
Proper amount refueling work is improved big.

※ Selling: Pure grease 55g tube (Mory LG grease No.1)
Size and contrast table
IUS-C is more high-speed, more high load and compact!

Specification contrast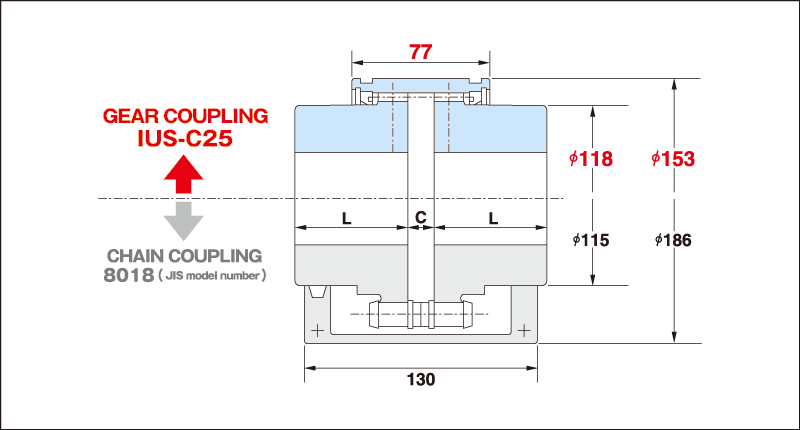 Contrast table

Case
Please refer to the case.
You can contact us from the following banner.