IUS-A
Features
●High torque is communicated compactly!
●It's low-price by a small size, a high load and the long-lived life!
●A small mechanical crowd of installation place, even if, it's possible to use.
●The outside diameter is small by a grease lubrication, so it's also suitable for high-speed rotation.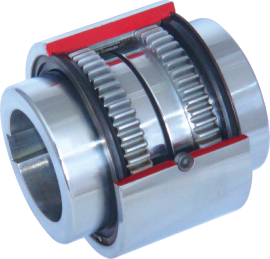 Target machine
・Iron manufacturing machine
・Plant
・Paper making machine
・Machine tool
・All kinds' pump
・Additionally general industrial machinery and measuring instrument of all fields
Structure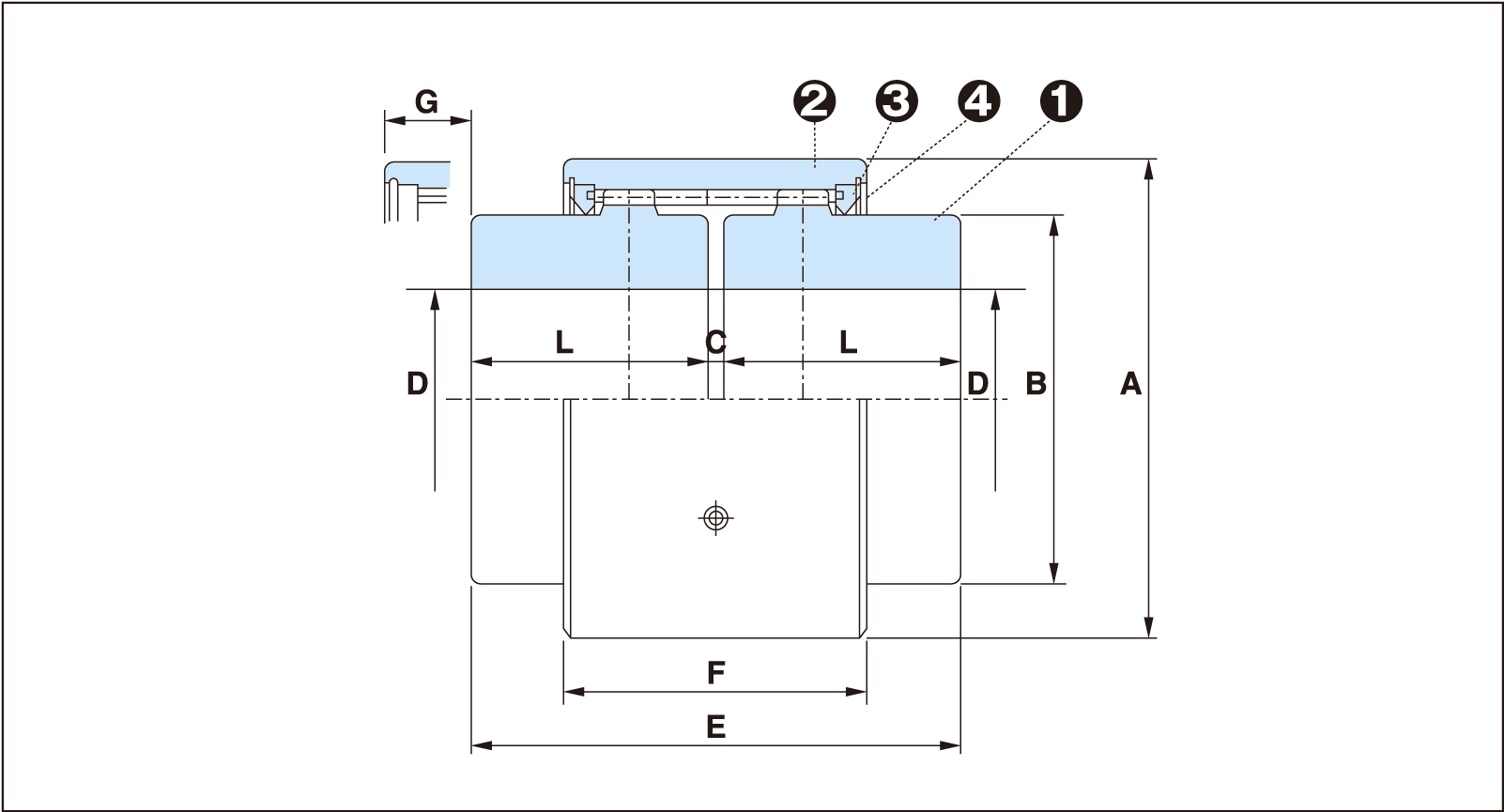 ①Hub×2 ②Sleeve×1 ③Oil seal×2 ④Lock ring×2
Specification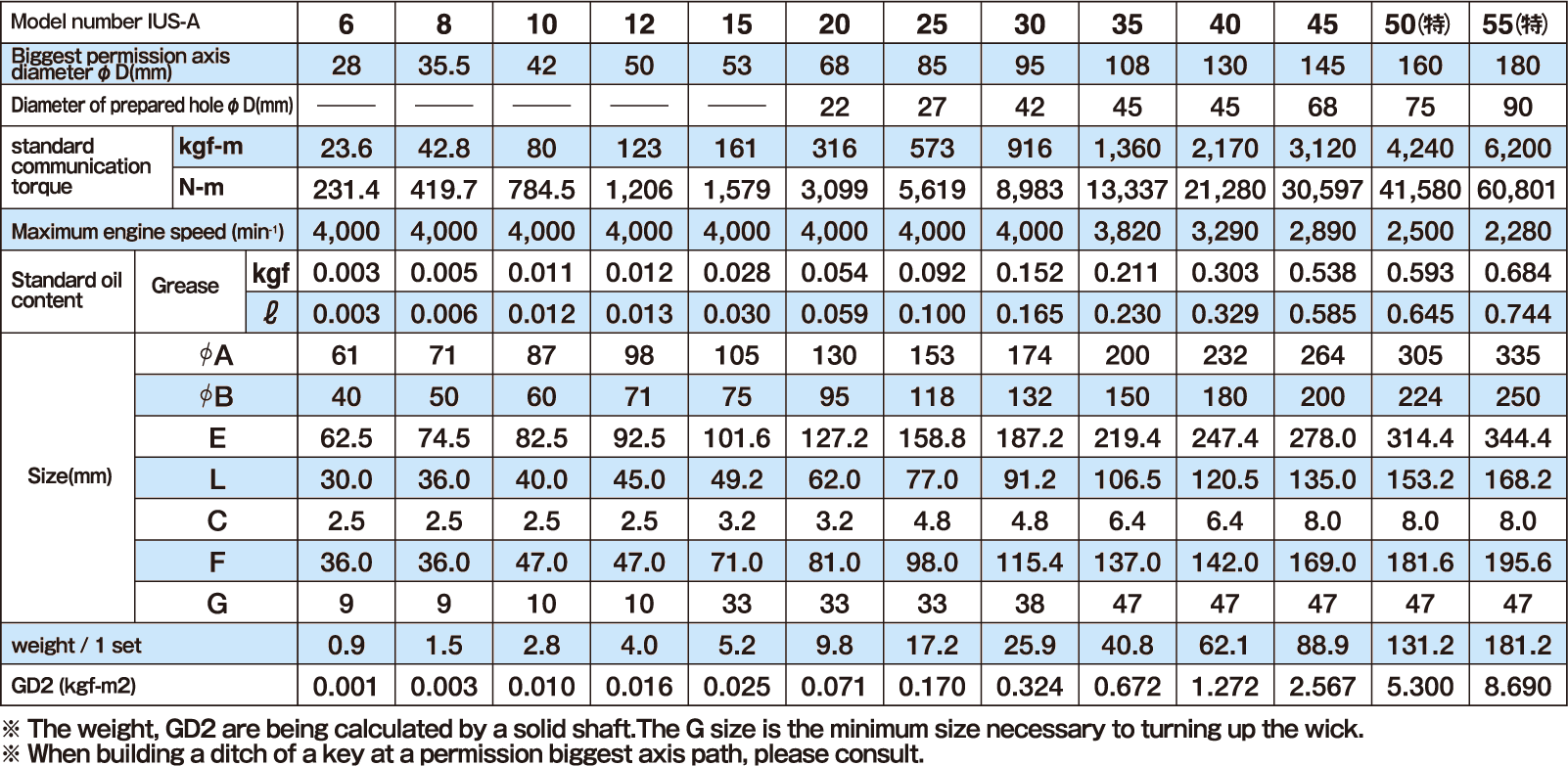 Case
Please refer to the case.
You can contact us from the following banner.