CBS coupling
Features
It's a highly reliable gear coupler by the long-lived life with which carbon fiver combination, the flexibility of the reinforced resin and the strength of the iron are united.
●High-speed and quiet revolution by a highly precise gear.
●The small and expensive torque is communicated.
●Installation easiness and refueling-lessness.
●A phase adjustment is convenient.
●Normal backlash is small.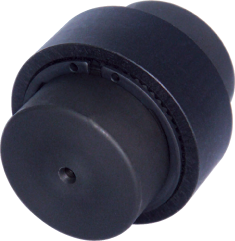 Target machine
●For low torque unpaid fat
・Robot
・X−Y table
・Encoder
・Tacho generator
・Motor
・Engine compressor
・Blender
・Crusher crane
・Carpenter machine
・Stir machine
・Office automation
・All kinds' pump
・Medical appliance
・Iron manufacturing machine
・All kinds' conveyor
・Conveyance roller
・All kinds' testing machine
・Food machine
・Paper making machine
・Print machine
・Machine tool
・Shitori machine
・Textile machine
・Construction machine
・Farm machine
・Leisure machine
・Wrapping machine
・Measurement machine
・Chemical machine
Structure
1 sleeve, 2 poisonous snakes and 2 snap rings are everything of Cabo Frex CBS. Like a gear coupling, a tooth in each and an external thread are installed in a sleeve and a poisonous snake, and this meets, and the torque is communicated. A snap ring does the business at which an axial movement of a sleeve is held.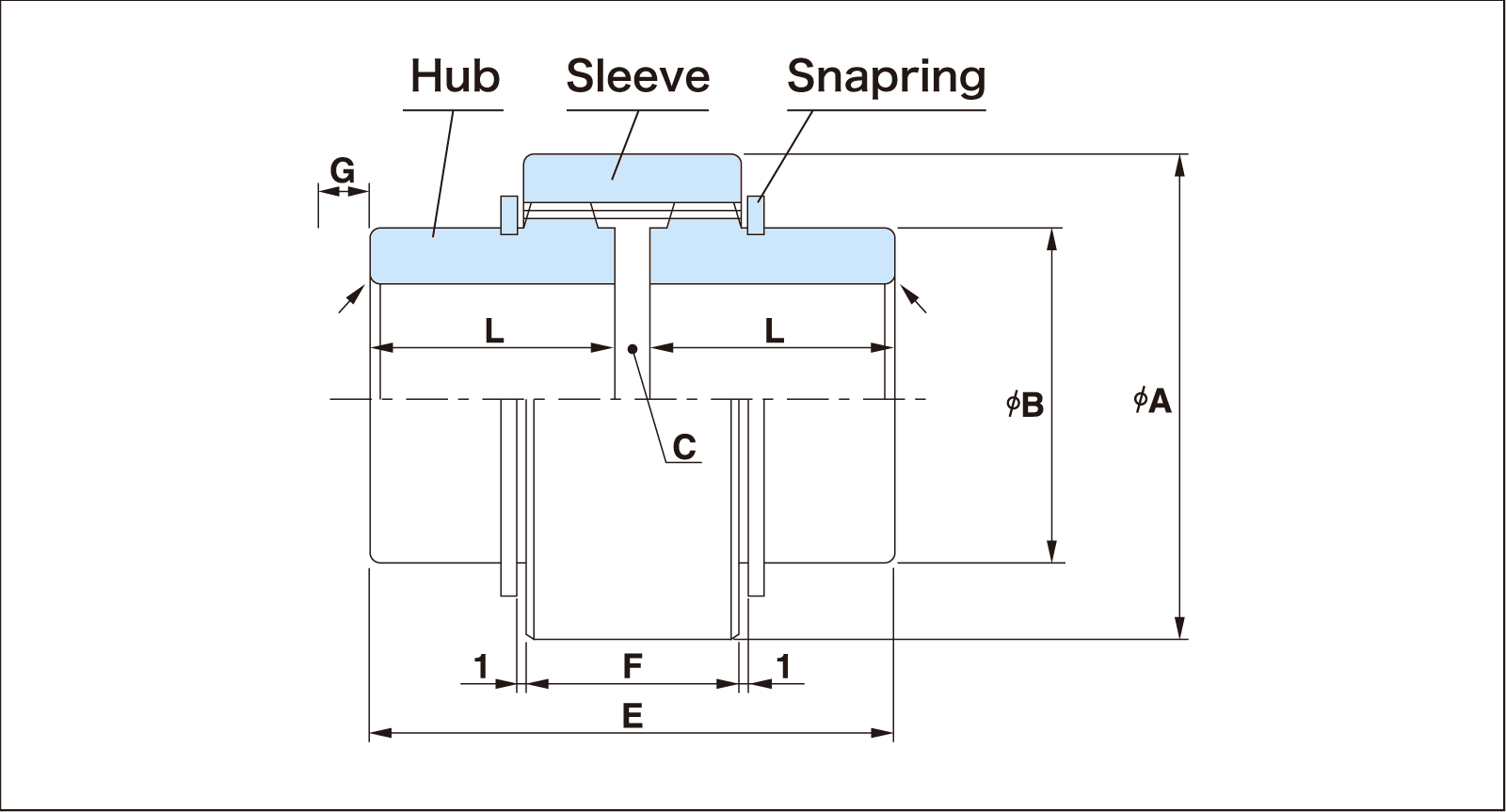 Specification table

How to choose the model number
Cabo Frex CBS has 6 model numbers as a standard, so please choose the model number by the following order.
1.The use axis diameter
Please select the model number by which drive and the driven shaft diameter are within the "permission biggest axis path] in a specification table.
2.The communication power
KW to a torque or 100min-1 is calculated, 1. After confirming whether it was within the "permission communication power" of the model number selected by an item, last model number is decided. In the case, please select the load coefficient (F) from following table by the use and operation conditions.

Load coefficient (F) table

Assembly
1.First the model number and the number of parts are confirmed.
2.A snap ring is put in drive and driven shaft and a hub next is inserted in an axis.
3.Drive and driven shaft are installed and it's put in the place. A sleeve is put in one of hubs at the same time.
4.Turning up the wick is performed by a point of the following figure.
5.The amount takes a sleeve to the center of the part, and a snap ring is put in a ditch of an inside cylinder perfectly. After assembly of Cabo flex is completed with this, it's just turned on.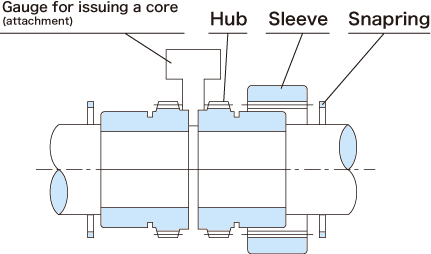 Correspondence to the special specification
Following, when requesting it, I'll answer with the special specification promptly. Please inquire any time.

1.Limiting torque for mechanical protection
2.Normal backlash is done and burned small in particular.
3.Change in the shugou size
4.Clutch system
5.Dust resistant system
6.Vertical type
Case
Please refer to the case.
You can contact us from the following banner.