President's greeting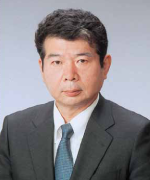 KYUSHU HASEC
Co., Ltd.

President
Yasuhiro Okuda
Since it was established in 1970, I continued the operation as a professional manufacturer of a power coupling. Thanks to you, the coupling which receives thick trust, and is KYUSHU HASEC carries heavy responsibility of power transmission by various gears (iron manufacturing machine, paper making machine, shipping, train, transporter, dam equipment, power plant, automobile factory, chemical related plant and others) and is playing an active part.

A design manufactured the product most suitable for a standardized product and the equipment which combines each added function (impact buffering, vibration attenuation, brake, clutch, axial sliding, instant torque insulation and insulation) with the function of the coupling origin (revolving power transmission and absorption of axis displacement) and is requesting it.

I'll aim at more usability and cost reduction and work on standardization of a multi-functional type coupling now. I develop the coupling more suitable for customer's standardized gear and put the emphasis on the match I'll offer. It'll be an offer of the original new product a coupling special occupation manufacturer develops both.

I'll devote myself aiming at "the trusted manufacturer which has value for a customer" more, so we appreciate your continued support so that further guidance lash may be given.